Why insurance is a vital safety net - and how to cover it with a business loan
In a successful business, everything's focused on reducing risk. Insurance is probably the single biggest invention aimed at mitigating risk – allowing you to focus on making your business more successful.
Insurance hedges the risk in your business transactions, distributing it so that setbacks (which can happen to anyone) don't finish you off.
Merchants have been looking for ways to spread their risk for centuries. Like shipping their goods in many ships, rather than one, to reduce the risk of shipwreck or plunder. In ancient Athens, maritime loans advanced money for voyages – with an extra payment (essentially a higher interest rate) available that meant you needn't repay if a ship was lost. And the first known standalone insurance policy dates back to 1347.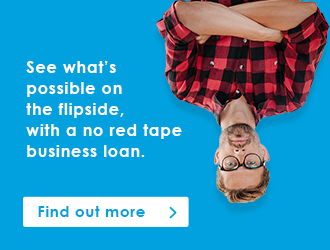 You can insure all sorts of vital factors like your stock, business interruption, non-payment (trade credit insurance), contents and buildings. There are always going to be unknowns in business – insurance helps you cope with them. It's often boring and convoluted to set up, but a few hours of tedium could save your business someday.
Some types of business are obliged to take out insurance. Employers' liability insurance (against the cost of compensation claim for employee illness or injury) is a legal requirement for most businesses with staff. Others, like professional indemnity insurance, are required by regulatory bodies.
Spread the cost of your insurance
Insurance is a mandatory requirement for businesses, whatever the type of insurance, it can be one of the largest costs to a business. We can help you spread the cost of business related insurance over the period of cover.
Designed to cover the cost of specific business purposes, our short-term business loans help spread your insurance costs over a 3 to 12-month term, helping to smooth cash flow and free up your capital for investment in other areas of your business.
Find out more about our business finance solutions here, or get in touch today by requesting a call back or calling now on 0333 242 6989.