White Oak UK shortlisted for three Business Moneyfacts Awards
Business Moneyfacts has announced the finalists for its 2019 awards and we are thrilled to reveal that White Oak UK have been shortlisted as a finalist in three categories.
The Business Moneyfacts awards are widely recognised as badge of excellence. They are the largest business finance awards in the UK and one of the highlights of the industry calendar.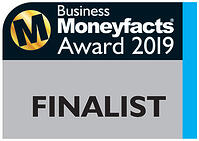 Rigorous product monitoring is carried out throughout the preceding year, with the broker community also consulted for their feedback, ensuring that the awards are a direct reflection of performance and consumer confidence.
White Oak UK has been shortlisted in the following categories:
Best Alternative Business Funding Provider
This award will be awarded to the company that provides the most comprehensive all-round funding service.
Best Service from an Asset Based Finance Provider
and
Best Service from an Alternative Funding Provider
Voters will consider all areas of the service that providers have offered, with suggested criteria for their decision including product ranges, the speed at which offers are issued, response times and quality of staff knowledge.
Andy Davis, Managing Director at White Oak UK commented:
"I am absolutely delighted to be shortlisted across three categories at the Business Moneyfacts Awards 2019. I want to say a big thank you to all our customers, partners and employees as we could not do it without them.
"As these awards are voted for those who experience our business first hand, it is testament to our commitment to providing our customers and partners with the best service in the industry."
Lee Tillcock, Editor of Business Moneyfacts, said, "The last 12 months have witnessed a continuing revival in the business finance sector. Despite the ongoing political debate surrounding the future trading arrangements of the country, many businesses have grown and increased profitability and as this appetite for funding has increased, brokers and providers have embraced the opportunity to boost trading and growth levels.
"The 18th annual Business Moneyfacts Awards ceremony will once again celebrate and reward those who have offered the best products and services. Inviting the opportunity to spotlight those providing support within the commercial world."
The winners will be revealed at an evening awards dinner on 28 March 2019, held at Battersea Evolution in London. This year's event will be hosted by writer, comedian and actor Russell Kane.