White Oak UK Shortlisted for the UK Digital Growth Awards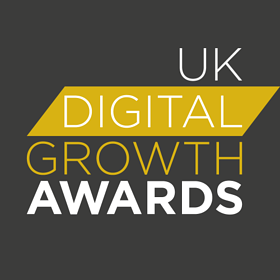 The awards reward and celebrate exceptional agencies, tools, website, campaigns and talent that have driven digital growth and sales across all sectors and can demonstrate real and tangible results to the bottom line.
White Oak UK's 'welcome to the flipside' campaign has been shortlisted for the PPC Campaign of the Year, with the judges looking for a stand out campaign that contains a robust and well thought through technical implementation, an innovative use of data or a creative use of content to drive exceptional evidence-based results. The awards are judged by an esteemed panel of industry leaders and experts, the judging is a rigorous two-stage process including pre-scoring to determine shortlists and a judging meeting where entries are discussed and evaluated in detail to decide the winning entries.
Twentysix has also been nominated for Integrated Digital Agency of the Year, Best Use of Conversion Optimisation and Best Use of Data, the latter two for their work with NHSBT on their Advertising Preferences Study.
Last year, White Oak UK provided over £520m of finance to thousands of businesses across the UK. In addition, and in conjunction with twentysix, we continued our highly successful and award winning 'welcome to the flipside' campaign, which focused on reducing the bureaucracy in business finance.
We took on board the frustrations that business owners have in sourcing finance through traditional means, working hard to eliminate the red tape from our own processes and passing on the benefits to our customers in the form of fast, simple and convenient business finance. The campaign demonstrated the power of a distinctive creative idea married with targeted bidding strategies ensures relevant audiences are reached.
The inaugural UK Digital Growth Awards will take place on Wednesday 17th July 2019 at the Montcalm Marble Arch Hotel in London.
To learn more about how White Oak UK has flipped finance on its head, take a look at our Products or see how firms like yours have made money work for their business in our Customer Success Stories.