White Oak UK officially opens new Glasgow office
White Oak UK, one of the UK's largest alternative providers of SME finance, today announces the official opening of its new Glasgow office. The firm has successfully relocated from Stewarton in Ayrshire and all employees have now transitioned from the former location.
White Oak UK has signed a long-term lease for its office in the impressive building on Waterloo Street, which is centrally located in Glasgow's financial district and close to all major transport hubs.
Andy Davis, Managing Director of White Oak UK said, "The opening of our new office in Glasgow represents a significant milestone for White Oak UK in its objective to help businesses thrive while providing the highest levels of service and solutions. Our geographic footprint perfectly reflects our commitment to financing businesses across the UK with key offices in Wales, England and Scotland."
In 2018, White Oak UK arranged funding of approximately £520m giving thousands of businesses across the UK access to simple, unbureaucratic business finance solutions. Additionally, the firm announced in last year that it has passed the £1 billion mark in lending on its own book.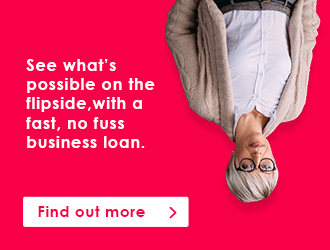 The decision to invest in Glasgow was driven by the city's recent regeneration, superior business infrastructure and growing commercial profile. The firm has been actively recruiting in Glasgow and believes the city is home to a burgeoning pool of talent which it aims to tap as part of its plan to hire locally and grow organically.
The Waterloo Street office is close to many of White Oak UK's clients and houses all functions which are central to the continued success of White Oak UK's business operations in Scotland and throughout the UK.
White Oak UK helps thousands of entrepreneurs and business owners across the UK by bringing capital into their organisation – not bureaucracy. Throughout its 30-year history, the firm has been committed to helping businesses access the finance they need with as little fuss as possible.
White Oak UK completed approximately 14,000 deals in 2018 and the average deal size was £40,000. The firm works with thousands of businesses across a wide range of industries and sectors, many of whom are long standing loyal clients.
Previously known as LDF, White Oak UK was acquired by White Oak Global Advisors in June 2018 and successfully rebranded in July 2018.
As part of the White Oak family, this move has enabled greater investment and the introduction of new finance solutions at a time when traditional banks and finance providers are closing branches and struggling to provide businesses with the service and financing options they need to thrive.