White Oak UK launches premium broker programme
White Oak UK, one of the UK's largest alternative providers of SME finance, has announced the launch of a premium broker programme to further boost their offering to the broker community.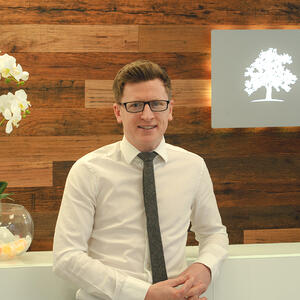 The programme launch comes following the appointment of Matt Phillips to the role of Head of Broker & Strategic Partnerships in October last year. As Matt explains, "Having spent 10 years in the industry, I have developed a real understanding of what businesses and brokers want from a funder. We have used this insight to help deliver a programme to our brokers that gives both them and their clients a funding solution that provides them with everything they need to do business."
White Oak UK rolled out the premium broker programme as a pilot in January this year to their top performing brokers of 2018. The programme features a dedicated Business Development Manager, out on the road with brokers, helping them to win business. This is coupled with dedicated back-office support staff to ensure that deals are progressed quickly and with the minimum of fuss. It also features regular deal reviews to help brokers get deals over the line more quickly.
As a direct result of the programme, Quarter 1 saw White Oak UK achieve close to successive record numbers, in terms of both volume and number of brokers served, and we're well on track to exceed £50m volume for the coming year.
Matt continued, "I'm delighted to see the new programme having such an impact in such a short amount of time, but we still have more to do to deliver a market leading programme for our key brokers."
These further enhancements will include the introduction of new products to the broker channel along with faster decisioning. White Oak UK will also be introducing new systems to further improve their service to brokers. This includes e-sign documents to the premium broker programme members, allowing them to reduce unnecessary paperwork and making applying for finance quick and easy.
Matt said, "The broker market is a vitally important channel for us and we will continue drive the expansion of our offering, ensuring that we provide a range of products and a level of service that is unrivalled."
---
Whether you need a fresh line of credit for your clients, an alternative financial product or want to develop your panel of lenders, we can help find the right finance solution for you. If you're FCA registered, or a member of the NACFB, we have facilities to assist you. Join us on the flipside of finance