White Oak UK appoints new Head of Broker & Strategic Partnerships
White Oak UK, one of the UK's largest alternative providers of SME finance, has announced Matt Phillips as its new Head of Broker & Strategic Partnerships. This appointment is another example of White Oak UK's continued strategy for growth, supporting the business' vision for greater investment to increase its commitment to UK business finance.
Having joined White Oak UK in 2009, Matt previously served as Sales Team Manager, with a team of 50 direct sales professionals.
He is a former winner of the coveted Leasing Life European Young Professional of the Year, having won the award in 2016.
In 2015, Matt was the driving force behind "introduce", White Oak UK's client referral scheme, which has since generated over £87 million in origination from more than 230 approved introducers.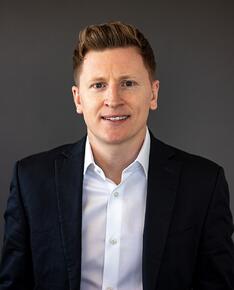 "I'm delighted to be appointed to this vital role at an exciting time for the company. My goal is to work with the broker community and provide them with great products that fulfil both their needs and the needs of their customers, all of which will be supported by great service from people who understand their individual requirements."
White Oak UK, who rebranded from LDF earlier this year, provided over £511 million in funding to UK businesses in 2017, and earlier this year broke £1 billion on its own book since its launch four years prior.
Having communicated a strong commitment to retaining a 'business as usual' stance for customers, the business has also made no secret of its appetite for growth as part of White Oak Global Advisors LLC, following the firm's acquisition on 30th June 2018. As part of the White Oak family, this move will enable more investment and the introduction of new finance solutions.
Andy Davies, Group Sales Director at White Oak UK, said:
Matt's appointment demonstrates our commitment to moving in to the larger end of the SME market. The Broker market is an important channel for us to achieve this goal and Matt will drive the expansion of our Broker offering, ensuring that we provide a range of products that no other funder can match.