What the Chancellor's latest coronavirus measures means for small businesses
After concluding the UK's exit from Europe earlier this year, SMEs across Britain had no doubt hoped we would be now be entering a more settled political and economic climate with a focus on business growth and new opportunity.
However, with the current scaling global pandemic many small and medium-sized businesses across the nation are faced with yet another period of uncertainty that will have damaging effects on their cash flow.
At the end of March, new Chancellor Rishi Sunak announced a raft of financial measures designed to shore up the economy against the impact of a downturn in trade and resource resulting from COVID-19, including £330bn in coronavirus business loans, £20bn in other aid, a business rates holiday for qualifying businesses and grants for retailers, theatres and pubs. Help for the airline industry is also expected in a bid to secure this crucial industry.
"Any business who needs access to cash to pay their rent, their salaries, suppliers or purchase stock will be able to access a government-backed loan or credit on attractive terms".
He also advised that if demand was greater than the initial £330bn immediately , then the government will go further and "provide as much capacity as required" Sunak cemented this by advising:
"I said whatever it takes, and I meant it"
Since that time the Chancellor has announced a finance package for the self-employed and just last week announced further changes to what is now known as CBILS (Coronavirus Business Interruption Loan Scheme), extending it to all viable small and medium businesses who have faced financial difficulty due to the virus. Previously it was only available to firms who were unable to secure regular commercial financing during the economic downturn of the virus.
It is important to note, however, that these measures are not a bailout. They are a financial bridge to help businesses through the current crisis and it is plausible to consider also that given the climate, many small businesses may feel uncomfortable taking out a long-term debt at a time when they may already be struggling.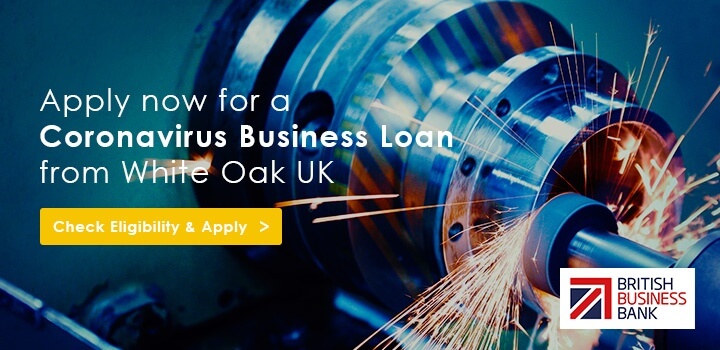 So, what are the alternatives for small businesses to weather this storm?
One possible alternative is a short-term interest only loan. Designed to help businesses navigate short term or event-driven cash flow pinch-points, it gives access to much needed funding on an interest-only basis, helping to spread repayment costs over a 3-month period. Ideal if you have an immediate cash flow requirement.
For over 30 years our business is built on ensuring that UK small and medium-sized businesses have access to the funding you need, when you need it. We are actively lending and are open for business.
If you feel that your business could benefit from our services, either our short-term interest only loan or another facility, please contact us here or call our team today on 0371 705 2597. Please note that all funding is subject to availability and underwriting by our credit team.