What is a Hire Purchase Agreement?
In our last blog, we looked at what a finance lease is, this time we look at Hire Purchase Agreements.
Hire Purchase (HP) agreements differ from lease agreements in that the customer is expressly offered an option to purchase the asset at the end of the term.
The finance company retains ownership of the asset until such option is exercised. Whilst you are still making payments, you are not allowed to sell or dispose of the goods without the lender's permission. The lender will be able to repossess the goods if your business falls behind with payments.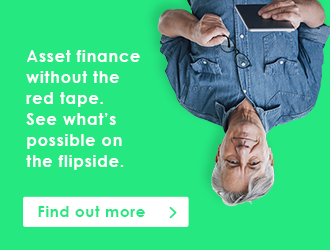 The key features of an HP agreement are:
The lender purchases the asset
The funding is secured against the asset
You repay the finance company over an agreed term
You will typically pay all the VAT up front
At the end of the agreement you will be given the option to acquire the asset upon payment of an option to purchase fee. Alternatively, the asset can be returned to the finance company at the end of the term.
Finance companies will disclose all fees and charges in the terms and conditions of the Hire Purchase agreement. This will be provided in the documents that you sign.
What are the benefits of a Hire Purchase agreement?
The funding is secured against the equipment
Available on nearly all equipment purchases
Spreads the cost of the purchase
The possibility of ownership of the goods at the end of the agreement
What happens at the end of the agreement?
There are several ways to conclude a Hire Purchase Agreement:
EARLY SETTLEMENT
You can settle a Hire Purchase agreement at any point in the agreement by paying the outstanding balance and the Option to Purchase fee to the lender. There may be a charge for settling the agreement early. This would result in the client owning the asset. Different funders have different terms.
END OF AGREEMENT/CONTRACT
At the natural expiry of a Hire Purchase contract, once all the contractual payments have been made, you can either pay the Option to Purchase fee and take legal title to the asset, or alternatively, you choose not to pay this fee and simply return the equipment to the finance company.