Successful night for White Oak UK at Business Moneyfacts and High Sheriff's Awards
It was another successful night for White Oak UK at two award ceremonies in London and Chester last night.
White Oak UK were Highly Commended and Commended in two customer service categories at the prestigious Business Moneyfacts Awards, whilst our Manging Director, Peter Alderson picked up the Outstanding Cheshire & Warrington Business Leader at the High Sheriff's Awards for Enterprise.
Business Moneyfacts Awards
The winners of the 2019 Business Moneyfacts Awards were announced at a ceremony held at Battersea Evolution in London. In front of over 700 industry professionals from leading financial institutions and trade bodies, White Oak UK were Highly Commended in the Best Service from an Asset Based Finance Provider and Commended in the Best Service from an Alternative Funding Provider categories.
Peter Alderson commented,
"I am absolutely delighted for White Oak UK to be recognised at the Business Moneyfacts Awards 2019. I want to say a big thank you to all our customers, partners and employees as we could not do it without them.
"As these awards are voted for those who experience our business first hand, it is testament to our commitment to providing our customers and partners with the best service in the industry."
Awards were presented to those companies and brokers who had consistently offered the most competitive products, the best levels of service and that had shown the greatest innovation in the business and commercial finance world over the last 12 months.
Lee Tillcock, Editor of Business Moneyfacts, said,
"The Business Moneyfacts Awards has recognised those providers, brokers and trade bodies that helped to make the previous 12 months more positive for businesses. Although challenges remain, there is little doubt that the levels of choice and a willingness to find real funding solutions both improved throughout the year. The need to continue the good work that has been started is vital and a continued commitment to quality and product choice displayed by the worthy finalists for these awards is of paramount importance."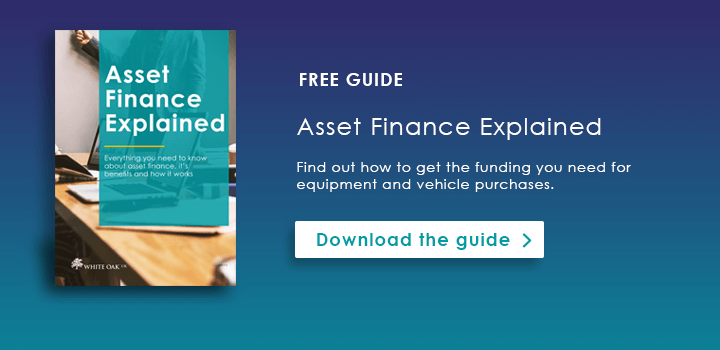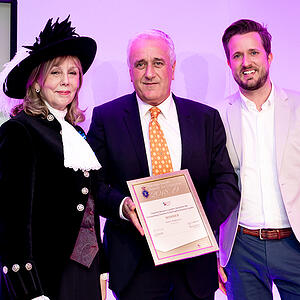 High Sheriff's Awards
In Chester, our successful night continued when Peter Alderson picked up the Cheshire Business Leaders Award for the Outstanding Cheshire & Warrington Business Leader.
Peter Alderson said: "As a local business leader it is an honour to be recognised in this year's awards. We are in a region brimming with a wealth of exciting and successful businesses who are flying the flag for SME businesses across the North West and indeed, the wider UK.
White Oak UK are pleased to be sponsoring the Awards for our third consecutive year, and as a business focused on supporting development and growth through business investment, it's encouraging to see so much regional business talent being so positively promoted as part of the High Sheriff Awards. On behalf of White Oak UK, congratulations to everyone who's been recognised this year".
The award recognised Peter as an Outstanding Business Leader who has shown exceptional vision and leadership at the helm of a successful and growing business which has also contributed to the development and reputation of the whole sub-region.