Relieving the PII pinch points for Scottish Solicitors
For the Scottish legal profession in general, October and November are notoriously expensive months for a few standout reasons. From practising certificate renewals, to VAT bills and, Professional Indemnity Insurance (PII) policy renewal, the tail end of the year can involve some significant outlay.
PII in particular is an outlay that represents one of the largest expenses a law firm faces annually, and typically, the larger the firm, the larger the premium.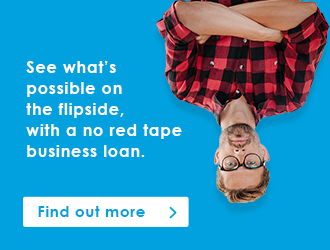 Under Law Society of Scotland rules, Scottish firms cannot trade without PII in place and in order to accommodate this, the Law Society of Scotland arranges the compulsory Master Policy on behalf of firms. However, the Master Policy carries with it a £2m claim limit and therefore many firms will require additional top-up insurance to extend this cover past this limit.
This top up insurance can represent a sizeable outlay and whilst the general feeling towards PII remains largely positive, there is no getting away from the fact that it leaves a significant dent in cash resources every year.
Derek Money, Head of Sales at White Oak UK, Glasgow comments:
"As the year develops cash pinch points occur in all businesses and we are here to assist businesses smooth these periods out. As we approach a time in the year where VAT, tax and PII bills become due very closely together, we are handling more and more enquiries seeking assistance in making these payments on time and as stress-free as possible".
In addition, many firms will spend Q4 considering their plans for the following year and, crucially, will seek to identify the costs involved in any expansion plans or investment required in their firm.
Funding your PII
Increasingly, we see legal firms turning to alternative finance to cover this and other related expenses, helping to spread the cost of the liability, whilst also freeing up capital for investment in other areas.
Business loans are fully flexible and can be used to accommodate for a wide range of needs, and dependent on the purpose, can be spread over 6 to 24-months, longer in some cases.
For many firms, having a funding partner on board who knows their business and can support them with fast and effective solutions can be a key element.
JUST DEFENCE LAW, ABERDEEN
A seamless effort throughout the process
White Oak UK can help you spread the cost over a 6 to 24-month period whilst comparing a variety of funding solutions designed to suit your requirements.