Record-breaking year in exports for all of the UK
Figures released by HMRC show that each UK nation experienced growth in goods exports in the 12 months to Q2 2019 meaning goods exports have now grown for 4 consecutive years in every UK nation.
In the 12 months to Q2 2019, goods exports in:
England grew by 2.7% to £252.0bn
Scotland grew by 14.5% to £34.0bn
Wales grew by 6.8% to £17.7bn
Northern Ireland grew by 6.8% to £9.1bn
Since the Brexit referendum, overseas demand for goods has significantly increased in each UK nation when compared to the same three-year period before the Brexit vote. Since July 2016, exports from England, Scotland, Wales and Northern Ireland increased by £104.8bn, £9.8bn, £7.6bn, £4.8bn, respectively.
Secretary of State for International Trade, Liz Truss, said: "Opening up new markets for British businesses across the country is a top priority of mine, and today's statistics show businesses are benefiting more than ever from global trade."
The UK Government has also launched a new online tool that will allow British business to report issues preventing them from trading around the world. Barriers include unnecessary, legal, regulatory or administrative requirements. This includes labelling restrictions, out-of-date regulations and licensing requirements.
The tool will ensure British businesses can flag these issues and the government's trade experts can work with countries around the world to resolve them.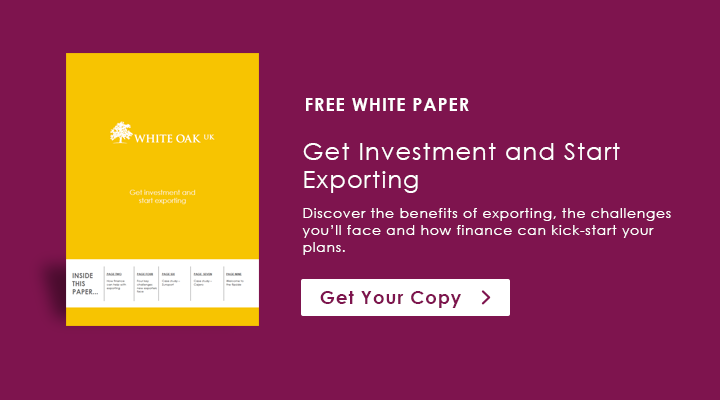 So why don't more small businesses export?
Figures from the Bibby Financial Services SME Confidence Tracker show that only 10% of UK SMEs invested in exporting in the second quarter of 2019, however, this was an increase of 3% from Q1. However, the number of SMEs investing in exports remains five percentage points off the historic high seen in Q3 2016 (15%), this suggests that businesses are not taking full advantage of the opportunities exporting could bring.
Despite the volatility of the pound in the wake of the referendum, this seems to have benefited UK exporters by making goods cheaper for foreign buyers. So, while those relying on domestic markets might have been suffering the effects of tightened British purse strings, businesses whose customers are abroad are now reaping the benefits.
But there are also more fundamental things that hold them back. Lacking connections on the ground or not having a specialist or unique product will make exporting trickier.
SMEs will find it easier to export if they are known to have a product that is unique or higher quality than equivalent goods or services that can be found in the target country's domestic market.
For the UK as a whole, it's estimated that 400,000 firms that could export goods and services have no international presence.
Admittedly, considering export can be a bold move for business owners, but for companies in certain types of industries, such as machinery and food, selling overseas could be a positive step. Just look at British exports of gin, which hit almost £500m last year, rising 32% in the last five years.
How Export Finance can help
Expanding your offering outside of the UK requires investment. One way of getting access to funding from high street banks is through credit agency UK Export Finance. But there are plenty of other ways to finance your project. If you have a clear and ambitious plan to branch out abroad, it's worth approaching lenders in the alternative finance space.
Tapping into foreign markets doesn't come without its challenges, but that doesn't mean you shouldn't broaden your horizons.
At White Oak UK, we have a range of finance solutions to help exporters.
Our Asset Finance solutions can help you get the equipment you need to upscale your business and make it export ready, whilst our business loans can help small export businesses by supporting specific long or short-term business opportunities.
You can also read about how we have helped two of our customers,  Zunsport and Cajero, to achieve their exporting goals.