Preparing your business for a digital age
Technology is changing every corner of our lives, and it seems as though 2018 is the year when many British businesses really wake up to this. As we are propelled into the so-called Fourth Industrial Revolution, it's crucial to consider how your business fits into this digital era.
While the government has pledged to make digital a central part of its industrial strategy going forward, it's clear that many companies already have their eye on the ball.
An increasing number of companies are trading online, partly in a bid to keep up with customer expectations.
Picking up the pace
While the proportion of SMEs selling their goods online currently sits around the 64 per cent mark, this is expected to rise to 88 per cent over the next year, according to figures from Capital Economics.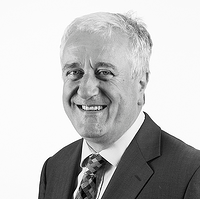 Andy Davis, managing director of business finance providers LDF, says there's certainly a growing pressure from consumers to have access to goods and services online and at the "touch of a button", adding that this push towards online trade is a "sign of our times".
"Many of our customers, particularly within the retail and manufacturing space, approach us with a specific aim of developing their technology presence, and for completely sound reasons."
"Why would businesses not want to seize the opportunity to significantly grow their potential buyer-audience, both domestically and internationally?", he adds.
Excelling in exports
Depending on the business, it can be a way of making the global marketplace much more accessible, says Alderson, pointing out that and there are certainly some sectors proactively doing this.
"Look at the thriving growth of the distillery market presently – export demand is a key component to their success," he says.
Company websites are not the only channel for online sales, because the survey – which polled more than 1,000 SMEs – found that an increasing number are using their own mobile apps. This serves as a positive sign that companies are embracing a digital age.
The bottom line
But what was particularly striking about the findings from this report is that companies which sell more products online are expected to scoop up more in the way of revenue. In fact, figures suggest that digitally-savvy SMEs see triple the amount of revenue growth, increasing to 1.9 per cent.
There's no doubt that taking advantage of ecommerce can vastly improve a company's entire operation, making them far more efficient and improving productivity in the process.
Creating the right culture
The LDF boss says: "I am certain that we will see a growing demand for a technology led approach across many more business sectors as we move forward."
"In an 'always on' culture, it's crucial to consider how your customers want to engage and help deliver solutions that make it more simple and quick to do business with you."
"Small businesses are no exception and will need to plan for how they will develop these solutions as a natural progression".
Scrutinise your system
Tech moves fast and businesses therefore need to continuously scrutinise their existing system to make sure its performing to its full potential. Of course, a digital overhaul comes at a cost, so some businesses might consider financing routes to help them along the way.
Don't underestimate the power of digital. Those businesses that are slow to evolve will struggle to survive.