PII Premiums soar for Architects and Construction Industry post-Grenfell
Renewing Professional Indemnity insurance (PII) cover is becoming more difficult for architects. Many are experiencing rising premiums and exclusions, with legacy projects now seen as high-risk by insurers.
Following the tragic events of Grenfell Tower in 2017, the PII market for architects is a turbulent place with premiums increasing for the first time since the early 2000s. Several insurance companies have withdrawn from the architectural and construction sectors altogether.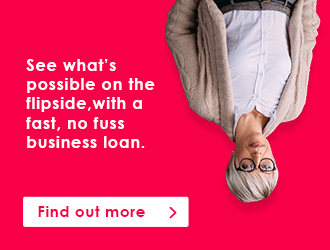 There are several implications on PII, including:
Significant rises in premiums. We have heard examples from our clients of premiums rising in some cases by as much as 500%
Insurers are increasingly diligent in assessing risk, adding extensive questions on the use of combustible materials on high rise schemes
Higher excesses and limitations of cover to cladding and basement claims and increased policy exclusions in relation to cladding
Insurers refusing renewal of cover in the event of significant or perceived significant risk exposure, or where there is a serious existing claims or notifications record
Affordable cover is now a serious budget consideration, especially for combustible cladding.
Mark Klimt, a specialist consultant at RIBA, said,
"It is going to take time for the industry to weather the storm, as there is still a great deal of uncertainty about how the cladding situation with develop. Exclusions vary between insurers but are generally quite wide, and even if things calm down PI will remain challenging for some time."
RIBA PII best practice guidance:
Make early contact with your insurance broker before renewal and submit your renewal proposal form comprehensively and in good time
Provide a cover letter detailing background to your practice; the nature of your work and your client base.
Highlight areas of 'good risk management' procedures you have in place. Practices with accurate record-keeping, knowledge of the materials they specify, strong quality management systems, and a true risk management process are more attractive to PII Insurers
If your practice has been involved in work on buildings over 18 meters in height with external cladding systems during the last 15 years, this will need to be fully documented
Produce a claims history document that details at a minimum any PII claims/notifications you have had in the last ten years, and the current status of these. If you have claims closed with payments, or any still open, ensure an up to date summary is provided with confirmation of the current position.
On projects involving contractor design of cladding systems, you may wish to confirm that the contractor's PII policy does not have a cladding exclusion clause and that the contractual requirements for your PII insurance are not more arduous than those of the contractor's policy
Building Inspectors could also face insurance crisis point
Not only are Architects facing an increase in their own PII costs, but they also fear an increase in buildings with dangerous defects and project delays as the shortage of building inspectors has worsened post-Grenfell.
All new buildings must be approved by an inspector to certify they meet building regulations. However, inspectors can only operate and grant approval if they have PII and public liability insurance. With the legal decision on Grenfell cladding still yet to come, insurers are restricting or excluding coverage for cladding and fire safety issues or alternatively, charging largely inflated premiums for cover.
A spokesperson for the Association of Consultant Approved Inspectors (ACAI), said: "Statutory regulations on professional indemnity and public liability insurances are currently excessively stringent, meaning many are unwilling to provide cover for inspectors. This is creating a crisis point within the building control industry."
Spread the cost of your PII
Professional Indemnity Insurance has always been a considerable annual cost to; however, the sensitivities around insuring practices involved in such projects could see significant increases in the cost of cover moving forward.
White Oak UK help you spread the cost over a 6 to 24-month period, providing a flexible payment facility that gives peace of mind that key costs are covered.
The benefits of a White Oak UK PII funding facility include:
Spread the cost of monthly repayments
Funds paid directly to your account or to your broker
Dedicated Account Manager
Quick to arrange with simple online documentation
For more information on how we can help you manage your PII costs with a no-fuss business loan, please contact us here or call us now on 0330 053 6163.