Manufacturing fashion in the UK is greener than offshore
UK fashion manufacturer David Nieper, in conjunction with the University of Nottingham Energy Innovation and Collaboration team, has released a report on the environmental impact of offshore manufacturing.
The team compared the energy and greenhouse gas emissions of David Nieper, who design and make clothes in the UK and sell online and through catalogues, to a clothes retailer that manufactures overseas and sells on the high street.
The report revealed the practice of offshoring manufacturing essentially amounts to offshoring pollution, with two-thirds of emissions from UK clothing occurring overseas.
The report found 47% fewer emissions are created by manufacturing clothes in the UK, in comparison to a similar operation overseas.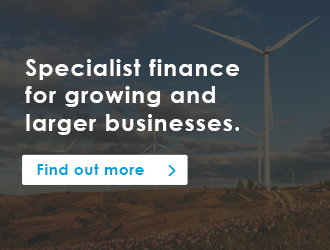 The report found the biggest contributing factor to cleaner and more efficient manufacturing in the UK is the lower carbon intensity of the electricity supply network. The UK has far lower carbon emissions per unit of electricity compared to overseas territories and therefore, production in the UK has lower direct carbon emissions.
For example, according to the report – a manufacturer in China would release around 90% more greenhouse gas emissions (GHG) while using the same energy as in the UK; Turkey would release around 70% and Bangladesh uses 24% more.
Renewable energy also plays a key part in keeping energy consumption to a minimum. David Nieper's solar panels, energy-efficient machinery and LED lighting means the average power required to manufacture each garment has been reduced by 37.5%.
Finance your green manufacturing
The way in which we generate and use power within our businesses has changed. Many businesses now generate their own power from:
Power is now stored using batteries and we consume our energy with modern efficient equipment.
LED lighting
Refrigeration
Air conditioning
Vehicle charging
We can provide funds for all these projects and provide you with the financial power to make real environmental change.
We have years of experience in providing the best Asset Finance solutions, as well as other heavy-duty equipment for the fast-growing renewable energy sector.
In fact, we are one of the UK's leading renewable energy Finance companies, Wind Turbine Finance Providers, Biomass Heating Funding Co-ordinators, and Asset Finance brokers.