Manufacturers say Brexit uncertainty has led to reduced profits in last two years
The manufacturer's organisation Make UK and the law firm Squire Patton Boggs have released a report that found 64% of manufacturers say Brexit delay and uncertainty has slashed profits in last two years, with nearly half saying they had already experienced a noticeably negative change in EU customer/supplier appetite towards doing business with them.
According to the survey 76% of manufacturers said that a no-deal Brexit could well be calamitous to their businesses, 60% felt it would increase product prices and over 30% feared they would be forced to make redundancies.
Manufacturing makes up about 10 per cent of the UK economy, but it is among the sectors most likely to be hit by border delays and tariffs due to its reliance on '"just in time" delivery of supplies and a high level of exports to EU-based customers.
Jeremy Cape, partner in the Brexit team at Squire Patton Boggs commented:
"It is clear from the research findings in this report that many companies have not planned anything like as fully as they should.
"No one likes to spend time and money preparing for outcomes that may not occur, but the impact of a no-deal Brexit is such that a small investment in preparation is critical."
Bank of England confirms outlook
On 7th November this year, the Bank of England warned that weak global growth and trade barriers created by the government's Brexit deal will likely hit the UK economy.
They also cited research showing that the current level of business investment is about 11% lower as a result of Brexit current uncertainty.
How can finance help?
There are several ways that alternative finance can help provide an increased level of certainty for manufacturers:
Annual Investment Allowance
The Annual Investment Allowance (AIA) is temporarily increased from £200k to £1m until 31st December 2020, giving small-medium businesses the chance to invest in equipment and technology, with up to 100% offset against tax on business income.
Using Asset Finance in conjunction with the AIA helps manufacturers to accelerate equipment investment in line with the higher tax threshold.
Asset finance
We understand that increasing efficiency and productivity at the right time is essential to any business looking to grow, and often the time to invest is when you have the capital available.
We've worked with manufacturing companies for over 30 years, developing our services to deliver simple, fuss-free asset finance to invest in the right machinery and equipment today that support your plans for expansion, increase your productivity and enable diversification.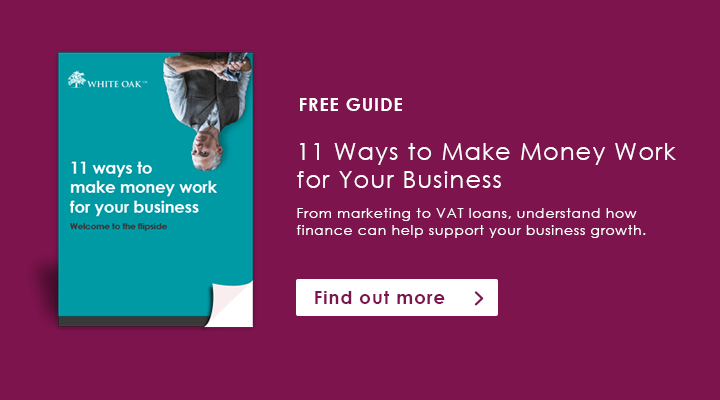 Exporting
Uncertainty around Brexit continues yet despite the volatility of the pound, UK exports however have been buoyed, given the reduced costs for foreign buyers. While those relying on domestic markets might have been suffering the effects of tightened British purse strings, businesses whose customers are abroad are reaping the benefits.
Download our free white paper, Get Investment and Start Exporting to learn more about our trade finance products.
Technological Investment
UK manufacturing has a real opportunity to be a global player here, however turning their attentions to investing in new and more capable technologies is essential.
Access to funding will be a key lever for success here, and this must be addressed. Harmonising relationships between business and government is essential if we are to help our manufacturing industries reach their full potential, which in turn will assist in boosting UK exports.