Make school budgets go further with an Operating Lease
At this time of the year, many school business managers will be actively planning investment requirements for the year ahead, in advance of April budgets.
With recent news reports indicating that shrinking school budgets are leaving some schools in financial difficulty, understanding how schools will support ongoing investment is now a crucial conversation.
Proactive schools, especially those in the secondary education space, will already be in consultation with key departments to establish a full set of needs for the year, in order to begin costing and sourcing the items required to ensure the resources necessary to deliver excellence.
With budgets continuing to place pressure on finances however, it's easy to see why so many are starting to explore alternative options outside of core budget to ensure the funds required to invest in new or replacement equipment for their school, from charity initiatives, to leasing.
This was apparent in discussions at the ISBL conference in November, where many SBMs were still surprised to learn the full extent of the capabilities afforded through operating lease, and the fact that this isn't simply a solution for computers and ICT.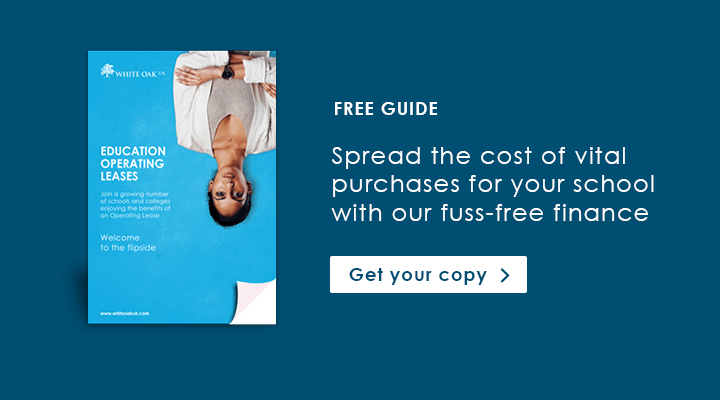 Operating lease can help schools to cover the cost of a broad number of essential investment needs, so this should be welcome news to those schools still pondering how they will cover the cost of new sporting or musical equipment, mobile classrooms, furniture or catering needs for example.
One thing that is vital is planning your investments needs ahead of time, as the more insight and understanding available on a school's requirements for the year ahead, the more opportunity there is to negotiate a programme of purchasing and to realise the benefits of economies of scale through key equipment partners. It really does pay to plan ahead.