LDF Group rebrands to White Oak Europe
LDF Group ("LDF"), one of the UK's largest alternative providers of SME finance, today announced its official rebrand to White Oak Europe, an FCA authorised and regulated European Lending Platform which provides asset finance and business development loans to support SMEs and mid-corporates.
The acquisition was completed on 30th June 2018 by White Oak Global Advisors, LLC on behalf of it clients, in a move which strengthens White Oak UK's position as a leading independent finance provider.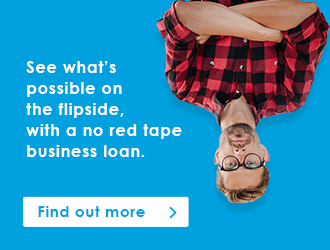 Building on the firm's 30-year heritage, White Oak Europe is excited to use the rebrand as an opportunity to reinforce its vision of significantly developing lending levels to UK smaller businesses, who still struggle when trying to access finance for their businesses.
This, coupled with a new focus on expanding operations to provide fast and convenient business finance to larger, middle-market companies across the UK draws on the wider group's proven experience in mid-market solutions, providing White Oak Europe with the means to introduce a number of new objectives into its overall offering.
Peter Alderson, Managing Director of White Oak UK, said:
"There's still a real gap in the availability of lending to SMEs across the UK and this can be a huge barrier for many business owners.
"We are confident that through the increased levels of funding and the enhanced suite of financial products available to us through the wider group, we will be in an even stronger position to drive a positive change for small and mid-sized businesses who are looking for simple access to finance and an improved speed of service."
Growth is very much on the agenda for White Oak UK. Over the past four years the firm, whose main office is based outside Chester, provided over £1bn in funding to UK entrepreneurs and business owners, lending a total of £511m in 2017 – a 32% rise on the previous year. Now, as part of the White Oak family, this growth trajectory is set to continue at a time when UK SMEs require greater access to working capital.
Andre Hakkak, White Oak CEO, commented:
"As we look to grow our international presence, we are excited to achieve further success and scale in the UK through new working capital products.
"We are confident that White Oak UK will continue to expand and having recently broken the £1 billion mark in own book lending, I believe that the business is on track to meet its ambitious goal of increasing its support of UK business finance with the help of the group's additional backing."
The rebrand, which came into effect on the 16th July, has no impact on existing agreements. White Oak UK will continue to provide customers both existing and new, with the same high level of service that has become synonymous with the business.
Recognised by independent review site Feefo for its Gold Trusted Service, White Oak is positioned to tackle the lack of confidence felt by UK businesses when it comes to access to capital, actively promoting their high acceptance rates and the fact that they say 'yes' to a new deal every 8 minutes.
Businesses can typically expect a decision within a couple of hours of submitting a loan enquiry, with the money often in the bank in a matter of days. When compared with the timescales and often complex requirements of traditional finance, this is the major take away for businesses who want a fast and convenient solution for business finance, and with this only set to improve, this is a good news story for UK businesses.