Is now the time to switch your fleet to electric cars?
The Government has announced that company car drivers choosing a pure electric vehicle will pay no benefit-in-kind tax in 2020/21.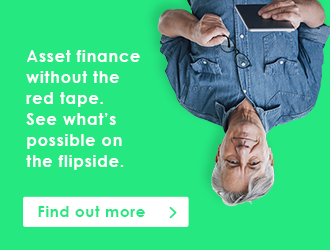 HM Treasury says that for cars first registered from April 6, 2020, most company car tax rates will be reduced by two percentage points.
That means for a pure electric vehicle with zero tailpipe emissions, company car drivers will be taxed at 0%, paying no benefit-in-kind tax at all.
The zero-percentage rate is also extended to company car drivers in pure electric vehicles registered prior to April 6, 2020. Prior to the announcement the rate was set at 2% for 2020/21.
The 0% rate will also apply to company cars registered from April 6, 2020, with emissions from 1-50g/km and a pure electric mile range of 130 miles or more, with both increasing to 1% in 2021/22 and 2% in 2022/23.
The Government stated that "by providing clarity of future the appropriate percentages, businesses will have the ability to make more informed decisions about how they make the transition to zero emission fleets".
So with clear benefit-in-kind advantages for drivers is now the time for your business to make the switch?
What are the benefits to switching to electric cars?
EMISSIONS
This is the key point that attracts many people to electric cars. If you want to decrease your business' impact on the environment through transport, then Electric Vehicles (EVs) are the way to go. The electric engine operates on a closed circuit, so an electric car does not emit any of the gases often associated with global warming. No petrol or diesel is needed in a fully electric vehicle, which is great for your carbon footprint.
RUNNING COSTS
Compared to traditional fuels, electricity is cheaper. On a cost per mile basis a pure electric car could cost a third of what a traditional petrol or diesel car does, whilst Hybrids, combining an electric motor with a petrol or diesel engine, can also be considerably cheaper to run.
Go Ultra Low have created a handy Journey Cost Savings Calculator.
EASIER TO MAINTAIN
Pure electric cars have just three main components – the on-board charger, inverter and motor – and fewer moving parts than cars with a traditional engine. This means there are fewer points of failure and servicing is simpler.
BRAND IMAGE
A green brand image is present when customers are actively aware of a brand's eco-friendly products and/or actions. A green brand image takes time and varied means to achieve as it represents the brand overall but switching to an electric fleet is a good move to establishing your green brand equity. A business with a green brand image is often viewed positively and if your business has a green brand image that is backed up by green practices and shown to customers, those customers will trust the company's dedication to environmental responsibility.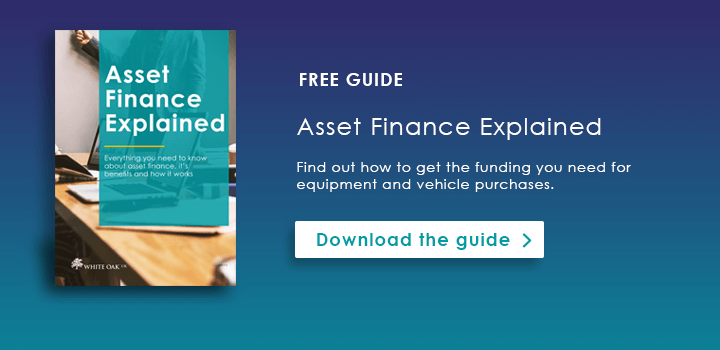 How convenient are electric cars?
The main issues holding businesses adoption of an electric fleet are the range of current all-electric cars coupled with the lack of available charging points for their employees to use, both at home, on the road and at the workplace.
A recent article by the BBC addressed some of the concerns raised by people considering switching to an electric car and they are concerns that should also be considered by businesses before they switch.
HOW MUCH DOES IT COST TO INSTALL CHARGING POINTS AT A WORKPLACE?
The Government's Workplace Charging Scheme provide eligible applicants with support towards the upfront costs of the purchase and installation of EV charge points. The contribution is limited to the 75% of purchase and installation costs, up to a maximum of £500 for each socket, up to a maximum of 20 across all sites for each applicant.
Commercial charging points typically cost between £1,000 and £1,500.
HOW MUCH DOES IT COST TO INSTALL CHARGING POINTS AT HOME?
The Government also provides a £500 grant to homeowners. A basic charging unit can cost around the £700 mark so in that case you would have to pay the remaining £200.
However, the price of installation can vary depending on how far the charging point is from the mains supply and faster charging units can cost around £1,500 (minus the £500 grant).
If your employees don't buy a charging unit they can still charge their car from their mains supply using a simple bit of kit provided by the car manufacturer, but it will charge more slowly.
WHEN WILL THE RANGE OF AN ELECTRIC CAR EXCEED 300 MILES?
Technically they do now, but such cars are very expensive. Tesla claims its latest model can do 375 miles on a single charge, however, in the real world it would be less than that, but still in the 300-mile range. However, the car costs £80,000.
There are cheaper alternatives, but the lower the price the shorter the distance each charge will take you.
However, car manufacturers are rushing to develop electric cars, with both Mini and Jaguar Land Rover recently announcing an increase in electric car production. As a result, the technology will no doubt improve, and the range of the cars will increase. Therefore, 300-mile rage electric cars could be the norm very soon.
Financing your fleet
Andy Davies, Managing Director of Lease & Loan at White Oak UK stated,
"With the future of mobility moving in the direction of electric vehicles, businesses must take the time to evaluate the benefits of switching from traditional technologies.
"The current range and charging infrastructure challenges mean that it is not right for everyone, but there are clear advantages for those who do."
"As leading manufacturers continue to make major investments in improving the technology coupled with government incentives, we are seeing year on year increased adoption.
"White Oak UK understand these technologies well and can signpost businesses to areas of further support as well as providing financing solutions to support their investment.
Our vehicle finance options are designed to help you find the right funding solutions for your needs.
With over 30 years' experience in the vehicle finance industry, we pride ourselves on providing our clients with an excellent level of service and the most competitive solutions on the market.
Whatever your vehicle requirements, we have a finance solution to support it
Always speak to the same fleet specialist in our business development team
We'll search an extensive range of market providers to find the most competitive deal for you
You'll benefit from fast decisions and speedy delivery
We source and supply vehicles from all manufacturers available in the UK