How to update your fleet and hit your delivery promises
Without a doubt, vehicles are the workhorses of the modern business world, large or small, and usually the most effective way of moving goods across the UK and beyond.
According to vehicle licencing statistics released by the Department of Transport in 2018, the average age of cars and light goods vehicles (LGVs) was around 8.2 years, followed by heavy goods vehicles (HGVs) at 7.5 years and for buses and coaches the average age tipped 10.6 years.
Investing in new vehicles can be costly, with businesses often resorting to push their vehicles to the limit, reluctant to invest in new commercial fleets. Recent uncertainty over Brexit, combined with a reduction in the availability of traditional lending, has led many businesses to keep hold of ageing vehicles for longer than they planned.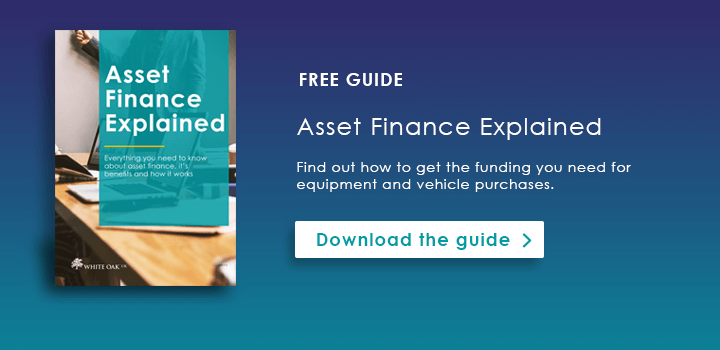 However, this is an approach that carries risks. If businesses extend their vehicle use beyond their reliable lifespans it could prove to be a false economy, as problems will begin to occur more frequently.
Repairs, unreliability and inefficiency of these older vehicles can cause headaches as well as big bills – added to which there's the substantial negative impact on a business's brand by using tired, dated vehicles. And additionally there's a growing focus on environmental factors to consider too.
More and more businesses have started to invest in hybrid or electric vehicles as replacements for ageing vans in their fleets, but many are still not confident enough to make large up-front capital investments.
It's a difficult dilemma – small firms simply cannot afford to get to the point where their vehicles let them down, but they may be unable or unwilling to fund the cost of replacements out of business capital.
Rising demand from e-commerce growth
As e-commerce and m-commerce continue to take a bigger slice of the retail sector, rising demand for delivery services is leading to increased investment in delivery vehicles by high street retailers, as well as the logistics services that deliver for online retail giants like Amazon and ASOS.
Retail businesses are now investing in the delivery vehicles that will allow them to compete in the online market and keep delivery times within customers' increasingly rapid expectations.
Andy Davies, Managing Director of Lease & Loans at White Oak UK, says:
"Consumers now expect their purchases to be delivered within a day, and a wait of a week can lead to a customer shopping elsewhere. Retailers that have a reputation for quick delivery have a definite advantage in the online market."
Funding your fleet
Finance can be a cost effective option for businesses which rely heavily on business transport, as it allows for immediate use of the vehicles, while the cost can typically be spread over a 3 to 5-year period.
"Commercial vehicle finance can make ageing vans a thing of the past and allows retail businesses to hit delivery promises.
"It avoids having to make substantial lump-sum investments that impact on cash flow, while still accessing the vehicles their businesses need."