How to make long-term finance work for your Professional Practice
With over 30 years' experience of providing finance to the professional services sector, we've helped thousands of professional practices with short-term finance to cover recurring costs such as VAT, Corporation Tax, Professional Indemnity Insurance and Self-Assessment Tax.
But did you know that there are long-term solutions that can help your practice with a variety of purposes.
What do we mean by professional services?
By professional services we mean professional practices such as
Accountants
Architects
Barristers
Chiropractors
Dentists
Opticians
Pharmacies
Solicitors
Veterinary practices
What can a long-term business loan be used for?
Our longer-term loans help you drive growth and finance development. It can help your practice raise the capital required to cover a range of costs over a loan period between 12 months and 5 years.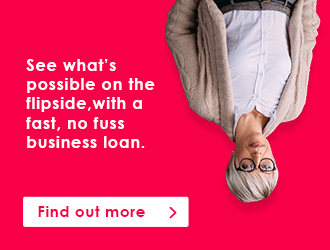 Our Business Development Loan has been developed for your requirements and continues to evolve with the needs of our customers. We view each requirement on its own merits and cover the finance for areas, including, but not exclusive to:
Aged Debt & Debtors
Aged debt is a measurement of the total money you're owed by your customers and is critical to any practice's cash flow. Our aged debt facility enables you to fund aged debt over the long-term, thereby easing the strain on your cash flow.
Block Fee Purchases
Our block fee funding allows accountants to increase their client base through the purchase of a block of fees, without the need to find a large upfront cost. Again, the finance can be spread over a longer term of 3 to 5 years.
Disbursements & Case Acquisitions
Our disbursement funding options can help you to nurture business growth by allowing you to serve new case acquisitions and fund ongoing disbursements. This straightforward line of funding can be utilised to cover all forms of disbursement and case acquisition costs, with additional working capital also available should this be required
Furniture & Refurbishments
Tired, outdated premises can create a poor first impression of your practice. We can help you invest in the equipment that you need to refurbish from reception areas to full refits of your business premises. We can provide you with the ability to create the right business environment whilst spreading the cost of this investment over suitable term, keeping both your staff and customers happy.
ICT & Medical Equipment
Upgrading IT & Software or Medical Equipment are an important consideration for your practice; however, costs for new technology, the upgrade of phone systems and developments within new software can have a considerable impact on cash-flow and growth.
Partner/Member Buy In & Outs and Practice Acquisitions
Our finance for buy in & outs or practice acquisitions allows professionals to grow their career or expand their existing practice without the need to find the full cost of the transaction and with the ability to spread the cost over 5 years.