How to get investment and start exporting
Uncertainty may continue to linger around the subject of Brexit, but it doesn't seem to be having a negative effect on UK exports, which reached a record high of £620.2 billion in the year to March 2018 according to new trade figures released in June 2018.
This blog is an excerpt from our free whitepaper, Get Investment and Start Exporting.
Lloyds Bank's latest 'Business in Britain' report also reveals that a growing number of UK exporters (54%) expect their ability to compete in international markets to improve over the next year. But while big businesses are reaping the benefits of exporting, small and medium-sized businesses are being left behind.
Time for your small business to start exporting?
UK smaller businesses have historically been reluctant to export overseas, but recent data suggests that now could be the ideal time to start. Currently, just 27% of small business engage in exporting, which means that the majority are missing out on a wealth of growth opportunities.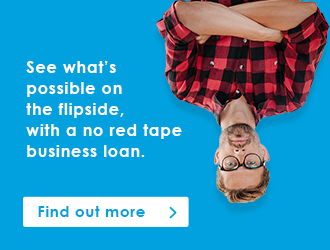 Despite the volatility of the pound in the wake of the referendum, this seems to have benefited UK exporters by making goods cheaper for foreign buyers. So, while those relying on domestic markets might have been suffering the effects of tightened British purse strings, businesses whose customers are abroad are now reaping the benefits.
In a sense, exporting helps to spread the risk when it comes to the economy. Exporters are generally more productive and resilient to shocks; data from the UK Trade & Investments report, Bringing Home the Benefits: How to Grow through Exporting, suggests that businesses that export are on average 11% more likely to survive.
Entering new markets can be a hugely positive step for businesses, forcing them to improve their offering and exposing them to new ideas. It can also be a catalyst for investment in research and development, which can be a long-term benefit for business development.
UK government aiming to double UK exports by 2020
The UK government is especially keen to kick-start small businesses on their journey to exporting success – in fact, it aims to double UK exports to £1trillion by 2020. Through the UK Trade and Investments First Time Exporters initiative, it offers advice and resources to help small businesses get a foot on the exporting ladder.
In 2016 Sajid Javid, current Home Secretary and former Secretary of State for Business, Innovation and Skills (BIS), said, "For too long the big names, the high street brands and the giant multinationals have monopolised the arena of international trade."
It's a huge missed opportunity… yet if small businesses embraced that opportunity, if they made the most of their potential, it wouldn't just be good news for the exporters.
The benefits of bigger sales would be felt all the way down the supply chain and right across the community.
How Export Finance can help
A White Oak UK business loan can help you take the leap and start exporting in a number of ways.
Our Asset Finance solutions can help you get the equipment you need to upscale your business and make it export ready, whilst our business loans can help small export businesses by supporting specific long or short-term business opportunities.
This blog is an excerpt from our free whitepaper, 'Get Investment and Start Exporting'.
You can also read about how we have helped two of our customers, Zunsport and Cajero, to achieve their exporting goals.