How to avoid cash flow and late payment issues with an interest only business loan
From time to time, most businesses have suffered from cash flow issues. Two of the most common causes of cash flow issues are late payments from customers and allowing customers too much credit.
In fact, a recent report by Purbeck Insurance Services, found that late payment problems have worsened for 27% of UK SMEs and that 29% are experiencing worsening cash flow problems.
Offering credit is a good way to build sales, but late payments are a common problem and slow paying customers can often put a strain on your cash flow.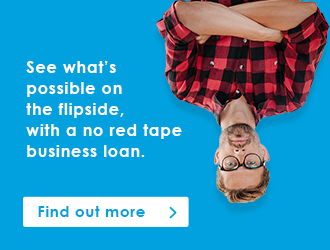 There are two main solutions for slow or late paying customers. Firstly, you could offer an incentive to encourage faster payment, for example a discount for paying within 10 days.
If you don't wish to offer a discount, then a short-term finance solution is the answer. Invoice factoring could be an option, but now there is the White Oak UK Interest Only loan, a short-term facility aimed to get money into your business and working faster.
What is an 'interest only' loan?
'Interest only' is a simple, short term business loan that allows you to make interest only repayments over a fixed period of time and then repay the lump sum you originally borrowed along with the final interest payment.
The White Oak UK Interest Only loan is ideally suited to support your cash flow over the short term in scenarios where you are expecting a large cash payment within 3 months but want to release that cash into your business now.

Benefits of an interest only business loan
Win new contracts which may require capital months before the payment on the contract
Reinvest money now rather than in 3 months' time
Only make interest repayments until you receive funds in full, assuming those funds are received in a 3-month period
How does it work?
Contact us to find out more
Provide supporting financial information
Receive a quick decision
Sign your electronic documents
We pay out your loan on the agreed date
What can it be used for?
One of the more unusual uses we have seen was a professional football club, who took an Interest Only loan to cover the cost of repairs to their floodlights whilst waiting for the first payment for a transferred player! Here are a few more common examples of what you can use an Interest Only business loan for:
If you have been approved for the R&D Tax Credit, but have to wait a number of weeks for this to be paid to you. We could release this vital cash into the business now. This would give you the option to use the money to grow and generate further income now.
Cover the cost of the VAT on a Commercial Property Purchase. You can pay the VAT using an interest only loan, rather than going through the lengthy process of setting up a temporary overdraft with the mortgage provider.
As a Professional, you could be waiting for payment for your services, or require funds to manage the ongoing costs of a case, you could use such a loan to help facilitate these scenarios.
When commissioning the build of a large asset or piece of equipment, you will often have to pay a large amount of this money in advance of receiving the asset into the business. Staged payment arrangements can be complicated and require you to begin capital + interest repayments up to 3 months before that asset can begin making money for you. By using an interest only loan, you could make 3 payments of just the interest element of the loan before rolling the balance into a Hire Purchase agreement.
What next?
At White Oak UK, we've cut the red tape from our business to offer quick, simple and straightforward asset finance solutions, so you can work more efficiently and effectively.