How businesses are diversifying amid the Covid-19 crisis
In a conference call in March, the UK Prime Minister, Boris Johnson, urged business to make 30,000 ventilators in a matter of weeks, more than would usually be manufactured in a normal year.
But this is not a normal year and British manufacturing is facing its biggest challenge in its history. Small specialist firms are working with manufacturing giants like Airbus and Rolls-Royce in a massive joint effort to make medical ventilators to treat Covid-19 patients. UK manufacturers such as Vauxhall are 3D-printing parts for ventilators, as part of a "wartime" effort to build thousands of medical devices.
Not just ventilators
Businesses across the globe, like fashion and beauty houses LVMH and Coty, are adapting their lines to create products like hand sanitisers and face masks.
Many breweries and gin distilleries across the UK have or are switching to producing hand sanitiser during the Covid-19 pandemic.
Step up White Oak UK's customer, Henstone Distillery, an exciting craft distillery based in Shropshire, who recently announced that they had completed their first batch of sanitiser, ready to dispatch to the NHS and local care homes and post offices and have continued to produce further batches to meet demand – a truly stunning achievement.
Chris Toller, Director of the Henstone Distillery said ahead of their first release,
"It's been over a week of navigating through the legalities & logistics of doing this, but we're finally there! Priority for the product will be given to the NHS, but we should have more available for other customers, once those orders have been fulfilled."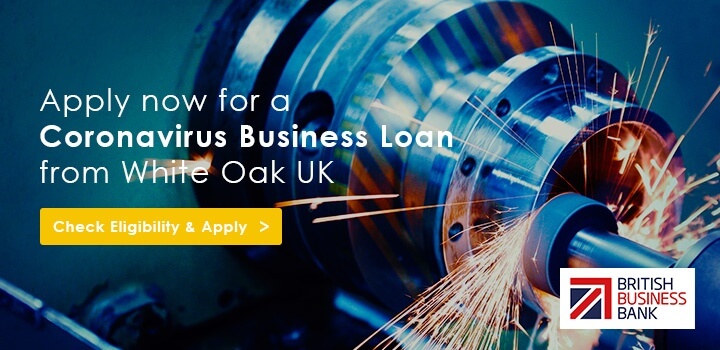 PPE
Cottage industries have been created with many amateur seamstresses making cotton masks for NHS and Care Home staff. Another example is that of Glasgow tailor, Thomas Rae, on seeing his store closed by the lockdown, he chose to explore new opportunities presented by current situations and is now making scrubs for NHS staff.
White Oak UK's Managing Director, Andy Davies, said,
"It's massively heart-warming to see all these businesses coming together to help our NHS and front-line workers during this difficult time. A commendable effort by UK businesses and a shining example of how agile UK businesses can be in diversifying their business approaches."
Are you a White Oak UK customer who has done something amazing to help during the Covid-19 crisis? If so, we'd love to share your story, complete the form below and let us know what your business has done.