Good payment practice is a must for government contracts
Earlier this week, the Cabinet Office announced that outsourcing firms who fail to pay suppliers on time will be excluded from major government contracts moving forward.
The news, which is part of a series of measures aimed at helping to "level the playing field" for small businesses, and enabling them to better compete with much larger firms, has been welcomed among small business leaders.
Cabinet Office minister Oliver Dowden said that "there were lessons to be learned from Carillion's failure" and that "they encourage all businesses, large and small, to bid for government business".
Whilst this is good news for smaller businesses, it highlights a much wider issue.
Late or poor payment practice is something that continues to dominate the news and while they are an issue for businesses of all sizes, the impact can be a much larger issue for small businesses at the end of the supply chain.
Recent figures from BDRC Continental indicate that over 80 per cent of UK small businesses have experienced issues with late payment, with 82 per cent stating that this equates to over £25,000 in delayed payments. Additionally, in 2017, 62 per cent of invoices were paid late and if paid on time, this could represent a £2.5 billion boost for the UK economy.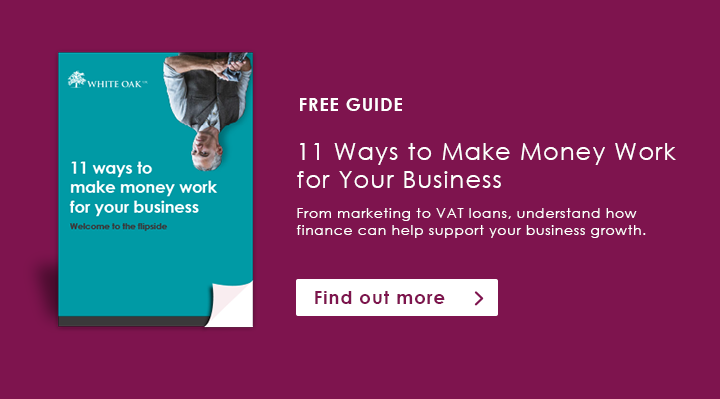 The Small Business Commissioner's website offers a complaint handling service for businesses with under 50 employees, offering advice on how businesses can resolve disputes through a 'check, chase and choose' approach, however more needs to be done to help alleviate the issue and to 'turn the tide' on a late payment culture.
Finance is another consideration for businesses to help smooth the issue of late payment. A short-term loan can provide a buffer for businesses waiting on payments, providing a cash flow injection when it is required, helping to reduce the impact of late payment on business activities. Increasingly, business owners in varying sectors are exploring alternative options to help plug the late payment gap.
Our Interest Only product can be a particularly useful tool for businesses navigating short-term pinch points that can evolve as a result of late payments, spreading costs over a three-month period, with only the interest payable in months one and two and the balance and final interest payment due in month three.
To discuss how a short-term loan or more specifically, our interest only option could help your business, please speak to us today on 0330 058 0836 or live chat 24/7 here.