Could exporting be the future for UK businesses?
In the UK, the dreaded "B" word continues to take centre stage, as thousands of businesses hold their breath for the outcome of the negotiations with the European Union.
This blog is an excerpt from our free whitepaper, Get Investment and Start Exporting.
But, according to the international trade secretary, Liam Fox, Britain can be a "21st Century exporting superpower", saying he wants exports as a proportion of UK GDP to rise from 30% to 35%.
Last year exports of goods and services rose to a record high of £620 billion. However, figures show that only 21% of the UK's small businesses export, and of these, a whopping 93% sell to countries in the European Economic Area.
Despite UK exports being boosted by the weakness in the value of the pound and stronger than expected global growth – overall UK exports to the EU are on the decline.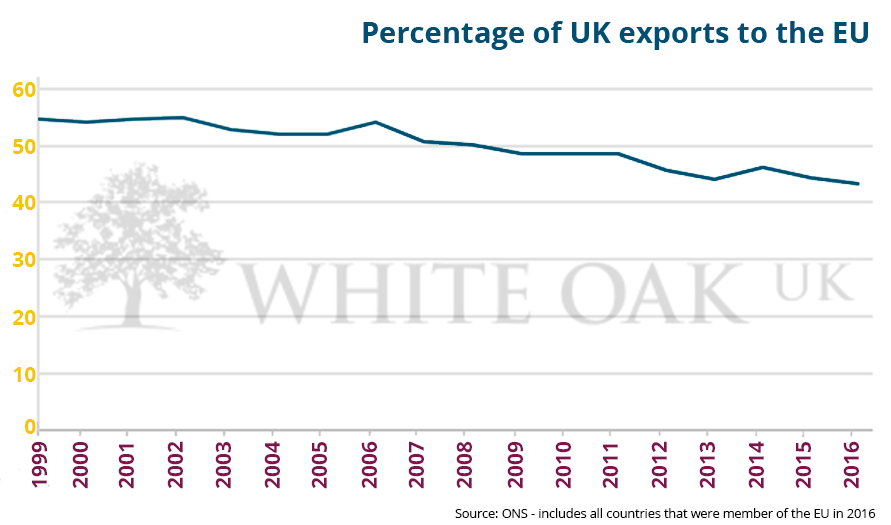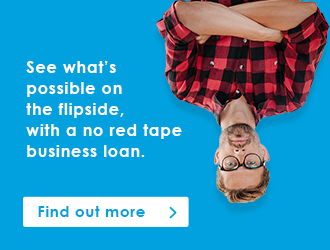 Should your business export?
If your business is flourishing in the UK, there's no reason why you shouldn't consider exporting, as Carolyn Fairbairn, director-general of the CBI (Confederation of British Industry) explained, "We estimate that in every region of the country there are around 10% of businesses that could export, but don't…".
For the UK as a whole, it's estimated that 400,000 firms that could export goods and services have no international presence.
Admittedly it takes a brave business owner to export, but for companies in certain types of industries, such as machinery and food, selling overseas could be a positive step. Just look at British exports of gin, which hit almost £500m last year, rising 32% in the last five years.
Andy Davis, managing director of White Oak UK comments:
With UK government indicating a desire to increase exports to 35% of GDP, international sales should on the radar for any small businesses and as we move through 2018, this could present some exciting opportunities for those businesses with a bold growth ambition.
Expanding your offering outside of the UK requires investment. One way of getting access to funding from high street banks is through credit agency UK Export Finance. But there are plenty of other ways to finance your project. If you have a clear and ambitious plan to branch out abroad, it's worth approaching lenders in the alternative finance space.
Tapping into foreign markets doesn't come without its challenges, but that doesn't mean you shouldn't broaden your horizons.
What Next?
For businesses considering exporting, understanding finance options available is key, especially if capital is required to support this increased output.  BEIS report that just 14% of SMEs know where to go to source the right funding, and that's a statistic that needs some real work as export appetite ramps up.
White Oak UK can support several areas, from covering the cost of new essential equipment and technology, to recruitment and working capital.