Clean Air Zones – What will they mean for your fleet?
The UK Government has a long-term strategy to improve air quality across the country by discouraging the use of older, more polluting, vehicles. Its short-term goal is to reduce the number of areas where air pollution breaches legal limits.
The five cities mandated by the Government to introduce a Clean Air Zone (CAZ) are Birmingham, Leeds, Nottingham, Derby and Southampton, with a further 23 local authorities that the Government expects pollution levels to reach illegal levels by 2021. These 23 authorities must now determine if a Clean Air Zone is required.
None of the five cities mandated are yet to introduce a CAZ and most have delayed the original implementation date, due to a Government system not being developed in time to hit the planned launch date. Nottingham has also cancelled their plans for a Clean Air Zone after the Government approved their plans to reduce air pollution via several other methods mainly affecting public transport and hackney carriages.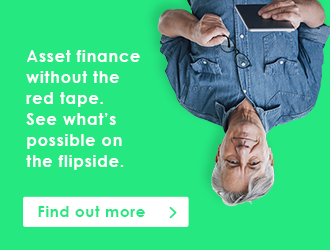 How will Clean Air Zones affect my fleet?
There are three factors that will determine how your fleet is affected:
The age and make-up of your current fleet
Whether your fleet will be regularly passing through the CAZs
Whether the CAZs they pass through are Charging or Non-charging CAZs
Charging is not compulsory and local authorities will only be allowed to use the charge to reduce pollution and not as an additional revenue generator. There will be several vehicle types that will also be exempt from any CAZ charges. These are:
Buses, coaches and HGVs that meet Euro VI emissions
Cars, vans and taxis that meet Euro 6 (diesel) or Euro 4 (petrol) emissions standards
Ultra-low emission vehicles with a significant zero-emission range
However, fleet and freight operators have argued that the number of available compliant vehicles is limited and what's more, expensive.
Fleet News has an excellent summary of the status of all planned CAZs, which details where the charging CAZ will be, what vehicles will be charged and how much each vehicle type will be charged.
If you have an aging fleet that regularly visits the planned the towns and cities planning to introduce a charging CAZ, then now is the time to look at what you will need to do to avoid incurring the new charges come 2020.
We recently looked at whether now was the time to switch your fleet to electric vehicles, but if this is not yet a viable option for your business, then updating your fleet to newer vehicles that meet the exemption parameters may be your only viable option to keep Clean Air Zone charges to a minimum.
Financing your fleet
Andy Davies, Managing Director of Lease & Loan at White Oak UK, explained,
"With the imminent introduction of CAZs across the UK, businesses must take the time to evaluate the benefits of updating their fleet and even switching from traditional technologies to electric.
"At White Oak UK, our finance specialists understand the macro-environmental issues, emerging technologies, and where to find further support for businesses like yours, as well as providing financing solutions to support your investment."
Our vehicle finance options are designed to help you find the right funding solutions for your needs.
With over 30 years' experience in the vehicle finance industry, we pride ourselves on providing our clients with an excellent level of service and the most competitive solutions on the market.
Whatever your vehicle requirements, we have a finance solution to support it
Always speak to the same fleet specialist in our business development team
We'll search an extensive range of market providers to find the most competitive deal for you
You'll benefit from fast decisions and speedy delivery
We source and supply vehicles from all manufacturers available in the UK