Avoid overdue payments with a short term VAT loan
Research shows that UK businesses owed £3 billion to HMRC in overdue VAT payments in 2017/18, up from £2.48 billion in 2014. This figure had remained consistent in recent years, but the present economic climate may well be influencing businesses general ability to meet these obligations.
White Oak UK's Managing Director, Andy Davis believes that one of the biggest factors could be the fact that businesses are waiting longer to receive payment from suppliers. As Andy Davis explains, "Should a client pay late, the business is still expected to pay VAT on those invoices, despite having less cash available to do so."
The Business, Energy and Industrial Strategy Committee agrees. Earlier in 2019, Rachel Reeves MP, Chair of the committee said that the Government are not acting quickly enough to introduce a tougher regime to tackle larger companies who enforce long payment terms or pay their suppliers late.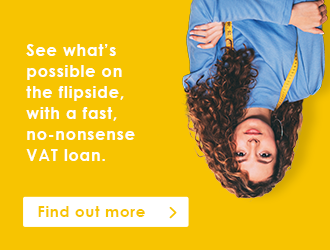 The present 20% VAT rate is also likely having an effect, as it represents a significantly larger tax consideration than pre-2011. The subject of Brexit could also result in further uncertainty over the future of VAT due to the fact that it was a condition for accession to the EU.
Additionally, this could also result in payment deadlines being overlooked, as companies concentrate on planning for possible future eventualities.
However, Peter added, "Essential obligations such as tax or vat, should not have to compete with a businesses' plans for growth, or have any significant impact on cashflow. Careful planning can ensure investment to expand and demands from the Revenue can be managed side-by-side, albeit, there are ways of supporting this, particularly via finance".
Short-term loan to finance your VAT bill
Whilst all businesses aim to keep enough aside to cover the cost of tax and vat bills, this isn't always possible, and when working capital volumes don't permit, businesses need to look at alternative sources to fulfil these costs. Business loans are one such way of funding this expense and are becoming increasingly popular amongst businesses.
At White Oak UK, we continue to see year on year increases in the number of businesses choosing a short-term loan to finance VAT payments.
Customers can choose whether they wish for payments to be made directly to HMRC on their behalf, or to their account, but ultimately a VAT loan frees up capital for other business requirements, by spreading the cost over 3 months and offering a quarterly facility to meet these ongoing costs.
For more information on how we can help you manage your tax bills with a no-fuss business loan, please contact us here.