Are small businesses facing a postcode lottery when it comes to funding?
There have been several new reports in the press recently highlighting some of the problems faced by smaller businesses in finding finance and surprisingly, it seems that some regions are faring worse than others.
Figures released by HM Treasury showed that since November 2016, 19,000 smaller businesses have been rejected by the big banks and subsequently referred to the Bank Referral Scheme.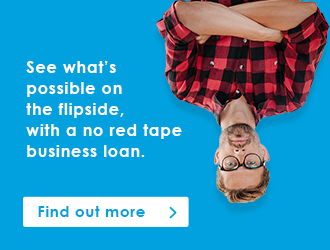 Of those 19,000 only 900 businesses have secured funding, totaling a meager £15 million, with just 75 of these companies being based in the North West.
Similarly, a report from UK Finance shows the outstanding balance of loans and overdrafts to small businesses by the major banks fell by 6.9% nationwide between the final quarters of 2015 and 2017. This time Yorkshire was the region worst affected with business lending falling by 27.5% in two years.
Conversely, there was good news for Northern Ireland's smaller businesses, with research from UK Finance showing there were 2,672 new loans approved during the second quarter of this year to the value of £384 million – representing 91% of all applications made.
And in the last 3 years alone, White Oak UK have funded small businesses in the North West with £176million and a further £84million to SMEs in Yorkshire.
Andy Davis, managing director of White Oak UK, comments:
"The true reality of the issue remains that UK businesses remain massively underfunded, and there's still far too many businesses not knowing where to turn after a bank rejection – this needs to change."
Andy Davis comments further:
"Small businesses are without doubt, the back bone of our economy, so the idea that they aren't getting access to the finance they need to progress is worrying, it's a real barrier to economic success.
"As a provider of alternative finance to small businesses, we see many businesses in this situation. They are often strong, established firms, with great ideas, they just need the support of a provider who can put these requirements into context.
"It's important to get to know these businesses and fully appreciate their requirements. This one-to-one support is essential, as their needs are often too large or too diverse for a tick box."
Make money work for your business
Alternative lenders have been developing a wider range of business loan and asset finance products, that has given rise to a new wave of opportunity, with many businesses now choosing to spread the cost of many essential cash flow burdens.
Business loans are now available to cover a variety of costs (such as VAT, corporation tax, marketing costs, as well as to inject working capital) and asset finance can help business get the equipment they need, when they need it.
Learn about the benefits of using finance as an everyday business tool and find out why our customers come back to White Oak UK again and again, by downloading our free guide, 11 Ways to Make Money Work for Your Business.