4 key challenges new exporters face when starting out
While small businesses account for 99% of all UK businesses and 60% of private sector employment, they make up only 33% of total goods exports1. Before this number can be increased, there are some barriers to entry that need to be understood and overcome.
This blog is an excerpt from our free whitepaper, Get Investment and Start Exporting.
1. Getting Finance for Exporting
Many small businesses lack the resources to start engaging with international markets and don't know how to access finance to start exporting. In fact, a BIS small business survey revealed that only 14% are aware of where to go for export or import finance, and less than 1% has used it.
For many businesses exporting means ramping up capacity by a significant amount, and so accessing working capital to fulfil export orders is a big challenge.
While the largest companies are well served by banks and can in addition access equity and bond finance, smaller companies have traditionally been heavily reliant on banks.
In recent years, however, banks have been constrained by tighter regulation, increased capital requirements and have become more risk averse, which has led to a rise in non-bank lending.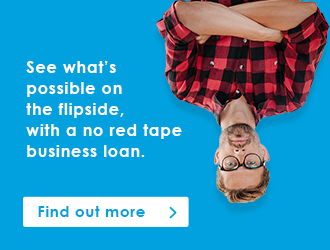 2. Mitigating the Risk
Managing cash flow can also be more difficult when exporting, since the lead times between production and revenue collection are likely to be longer – something many small businesses are not geared up for in the first instance.
Making sure overseas buyers pay on time can be daunting for many businesses – particularly if there's a language or cultural barrier.
Allan Ross, a Director of White Oak UK, explains:
"Exporters may need to wait longer for money to come in after a contract has been fulfilled and their cash flow may be more volatile due to currency changes. So they are likely to make greater use of financial products that smooth cash flow and enable them to keep operating while they're waiting for the money to come in. Currency hedging products will be useful too."
3. Building Your Exporting Network
Many small businesses don't have the contacts and networks required for exporting at first, unlike the larger players who have agents around the world. It can often be difficult for them to discover where export opportunities exist.
Visits to potential new markets are a good way to gather knowledge and build connections, but this is more challenging for small businesses than for larger companies.
The government's UK Trade and Investment initiative is aiming to bridge this gap, however, by providing grants to eligible businesses, so they can attend overseas events through the Tradeshow Access Programme. It also publishes export opportunities online and helps businesses to connect remotely, as well as offering tailored research from overseas experts.
4. Having the Confidence
Many small or medium sized business owners, and particularly those just starting out, may not have the confidence to start exporting right away if it's not something they've been exposed to before.
Many consider it to be something the big companies do – but there's no reason why small businesses can't succeed in this area too.
In fact, once they've made the leap, many small businesses are actually more confident about their growth potential; Enterprise Nation's recent Small Business Barometer revealed that 54% of long-term exporters expect their businesses to grow in the next six months.
How Finance can help
White Oak UK can help you take the leap and start exporting in a number of ways. Our Asset Finance solutions can help you get the equipment you need to upscale your business for exporting, whilst our business loans can help small export businesses by supporting specific long or short-term business opportunities.
This blog is an excerpt from our free whitepaper, Get Investment and Start Exporting.
You can also read how we helped two of our customers, Zunsport and Cajero, achieve their exporting goals.